Provincial Coach Virtual Training: Singles
Session 1: Wednesday, June 22nd
6:00 - 9:10 pm
Session 2: Thursday, June 23
9:00 - 12:15 pm
Session 3: Wednesday, June 29th
6:00 - 9:00 pm


Attendance is mandatory for all 3 sessions.
This is a virtual training. Access to stable internet and a computer with a working camera and microphone is required.
Pre-Requisites:
-Regional Coach Certified
-Completion of the Provincial Coach Pre-Course: Singles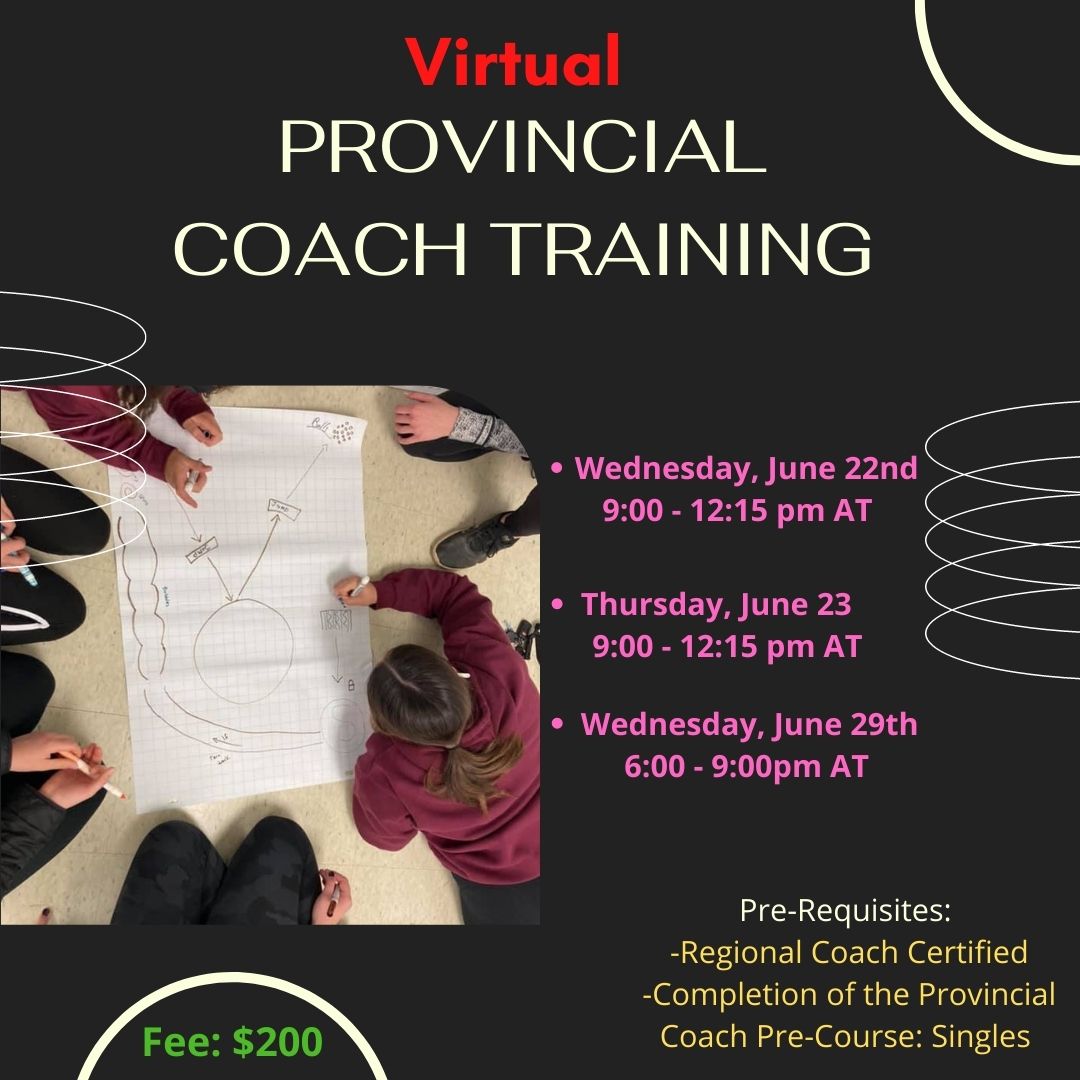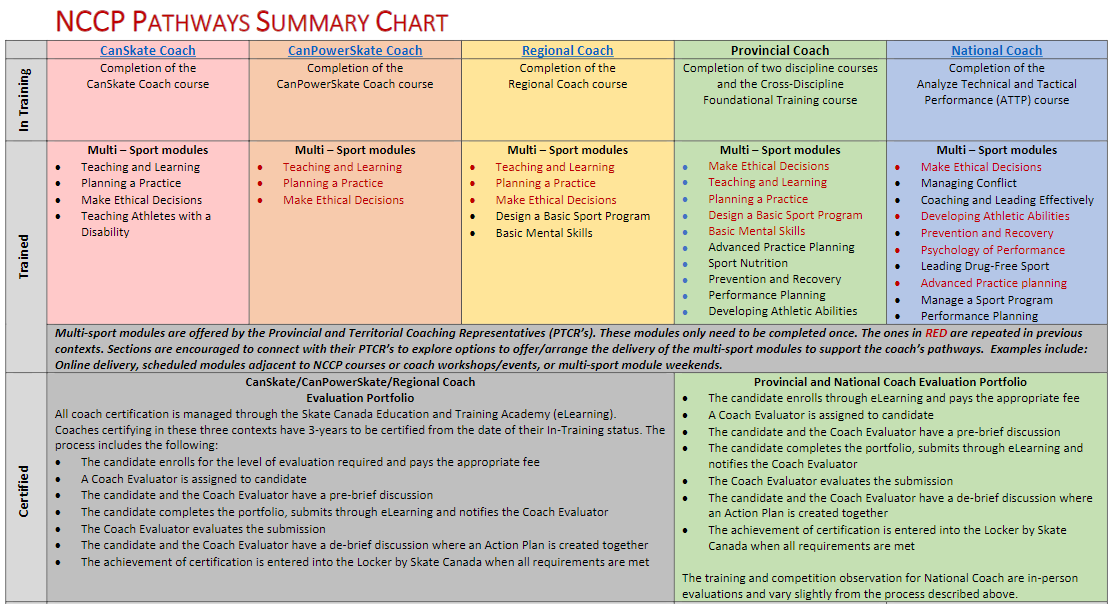 Main Content Page Title
This is a single page layout with no area for a sub-menu. You can enter in all the content you would like including adding images and links to files you may want to upload.
Click on the Edit icon (looks like a pencil) on the top right of this area to replace this this content with your own information.