Regional Coach
The Regional Coach Program prepares coaches to develop skaters at the Learn to Train stage in figure skating. Specifically, this context focuses on the STAR 1-5 program which is designed to prepare skaters for success at Learn to Compete. Regional Coaches are qualified to coach all Skate Canada figure skating programs and levels.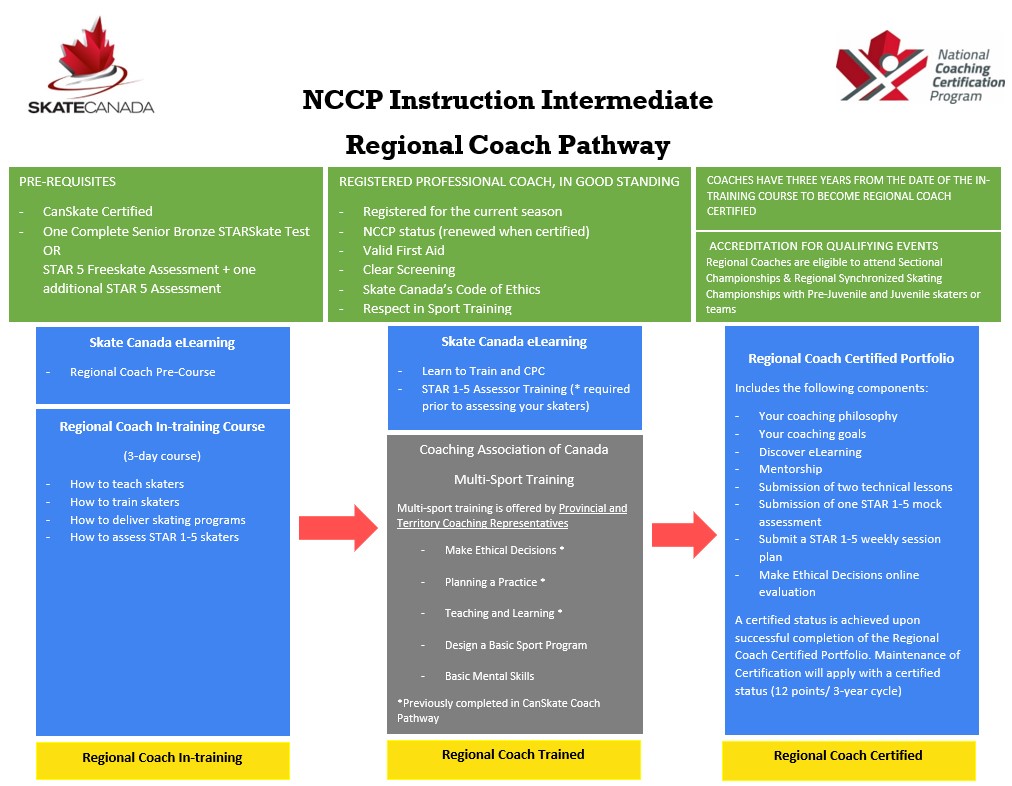 (effective April 1, 2019)
2019 Course date for Atlantic region: May 18-20, 2019 in Cole Harbour, NS. NOTE: Registration deadline is May 10th. Please email skatecanadapei@gmail.com for the registration form.