Top Content Title
This is an additional section to be able to add content

Careers:
Executive Director Job Description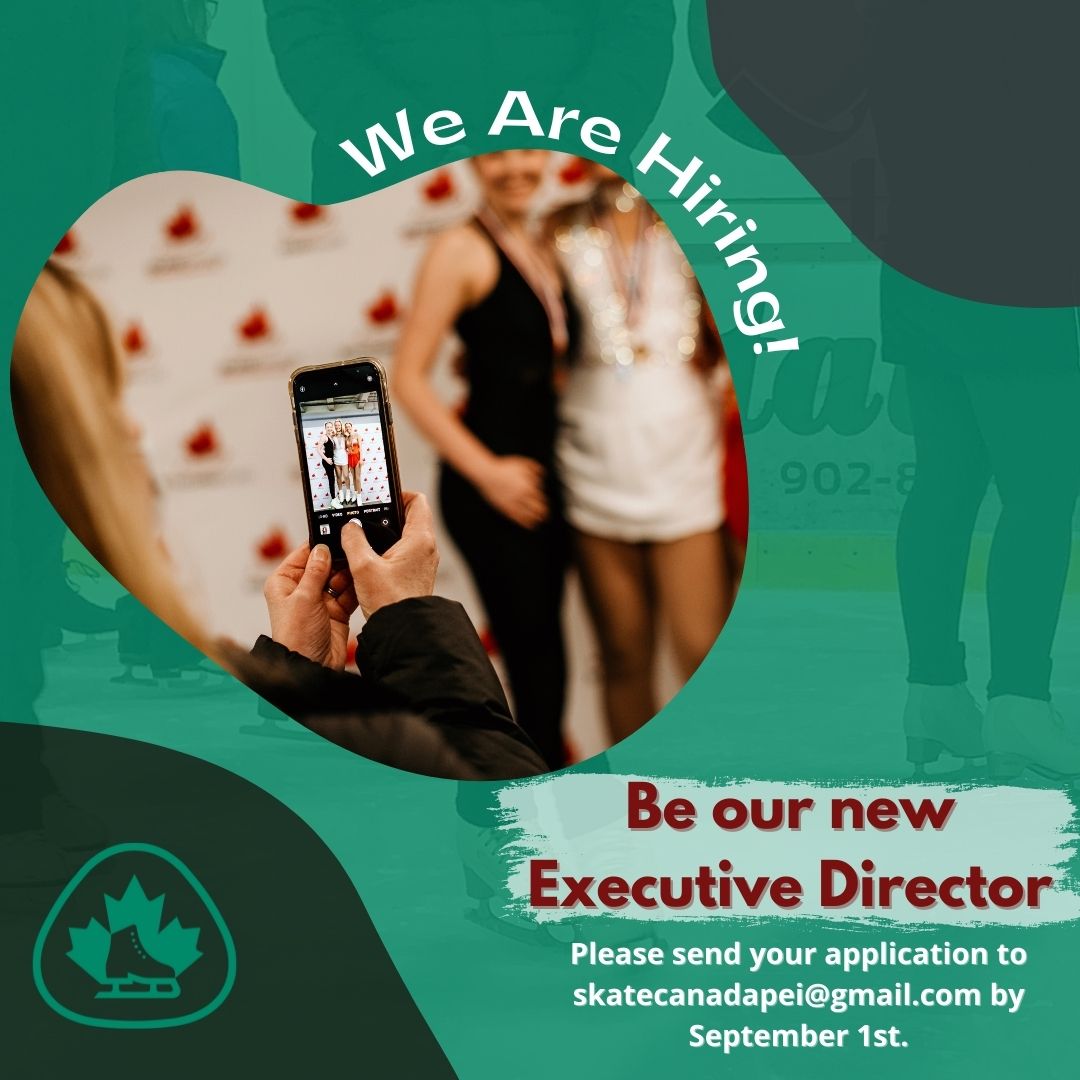 Job Posting: Executive Director (part-time position)
Skate Canada PEI Section is currently seeking an Executive Director (part-time, 18.75 hours per week). This position will manage the operational and administrative aspects of the organization including membership services, event planning, communication and promotion, and representing the Section and its members within the Skate Canada community.
Duties and Responsibilities:
Communication and Promotion
Liaison between Skate Canada, Sport PEI, and the Provincial Government.
Implement Board and Committee policy decisions.
Provide an effective internal and external communication system for the Section.
Compile and follow a strict budget, secure sponsorships, promote the events, working with a Board of Directors who set policy.
Community networking including building and enhancing community partnerships.
Planning
Ex officio member of the Board of Director and the Executive Committee.
Counsel and advise the board on various issues.
Provincial funding submissions and business proposals.
Assist with the Organization Committee of events for the Section, including the Annual General Meeting and Awards Banquet.
Assist in the development and implementation of long range planning.
Programs
In conjunction with the Board, review and revise the Constitution, By-Laws, and Policy and Procedures.
Assist with the administration of national and provincial programs.
Liaison between local Skating Clubs and Skate Canada, in the area of Athlete, Coach, and Official development.
Administration
Attend Section events, including board meetings and all competitions.
Ensure requirements for all Board and Committee meetings are completed.
Establish and maintain association files and records.
Provide additional assistance to the Chair and Board Executive as required.

Qualifications and experience:
Skating background would be considered an asset.
An understanding of the technical aspects of skating is an asset.
A College diploma, University degree or equivalent experience
Experience in Not for Profit environment
Experience in Government funding applications

Skills:
Strong people management
Strong computer and social media skills
Excellent communication (written and verbal), facilitation and presentation skills

Working conditions:
Travel required at times throughout the province.
Daily and weekly hours may vary and be irregular, however, the standard work week will include Monday to Friday for a total of 18.75 hours per week.
Evening meetings 6 times per year, plus AGM event and competitions that will be outside of regular hours.
Ability to work with minimal supervision.

Application:
Candidates are asked to send a cover letter and resume to Skate Canada PEI Section at skatecanadapei@gmail.com by September 1st at midnight. Please put in the subject line: ED Application. We thank all applicants for their interest; however, only those selected for an interview will be contacted.
Skate Canada PEI Section is an equal opportunity employer that is committed to diversity and inclusion in the workplace.
For Coaching Positions please find under "Coaches" tab.
Bottom Content Title
This is an additional section to be able to add content