STAR 1 - 4 Event Assessor Training In-Person Seminar
Date & Time: Saturday, June 24, 2023, from 8:00 am to 6:00 pm
Location: West Royalty Community Centre, Boardroom, 1 Kirkdale Rd, Charlottetown, PE C1E 1R3.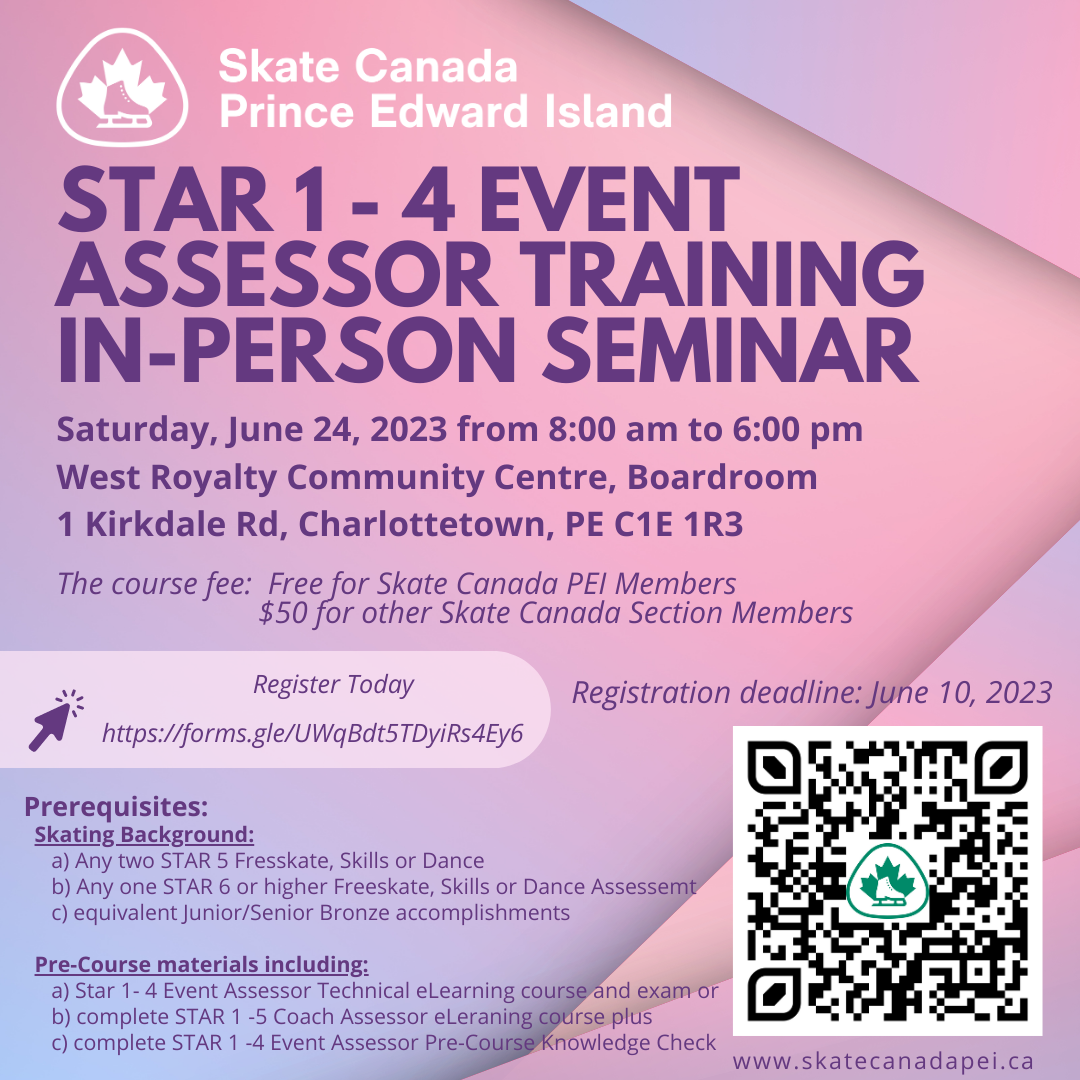 Join us for an in-depth STAR 1 - 4 Event Assessor Training Seminar. This in-person seminar offers a fantastic opportunity for Skate Canada Members to expand their knowledge and skills.
Prerequisites:
Skating Background:
Any two STAR 5 Freeskate, Skills or Dance
Any one STAR 6 or higher Freeskate, Skills or Dance Assessment
Equivalent Junior/Senior Bronze accomplishments
Pre-Course materials:
Star 1 - 4 Event Assessor Technical eLearning course and exam or
Complete STAR 1 -5 Coach Assessor eLearning course plus
Successfully complete STAR 1 -4 Event Assessor Pre-Course Knowledge Check
Course Fee:
Skate Canada PEI Members: Your course fee is covered by the PEI Section.
Other Skate Canada Section Members: The course fee is $50.
Registration Deadline: June 10, 2023
Don't miss out on this fantastic opportunity to learn, network, and contribute to the future of figure skating. Register now to secure your place!