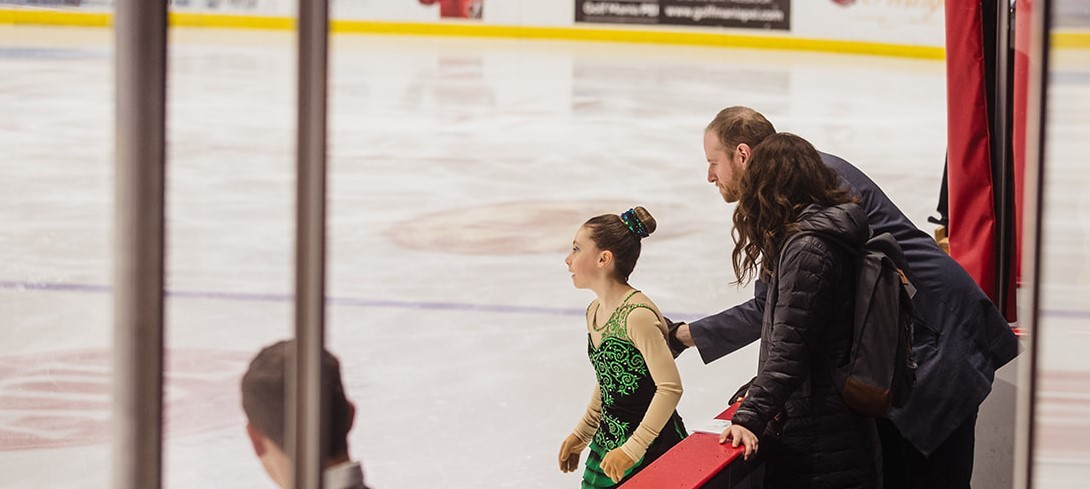 Do you have a passion for skating? Do you miss skating and want to improve over the summer when access to ice is limited in PEI?
If yes, Skate Canada PEI Section has a new program option for you!! This summer, we are partnering with the Mississauga Skating Academy – an exclusively online training school. Classes are available week days based on your skating level (STAR 1 and up) and you customize your schedule to what works for you!
Information & demonstration session for Parents, Skaters and Coaches
July 8th at 7:30-8:30pm
Skaters and parents will learn about the intent and proper focus to improve while doing online classes as well as why the off-ice training is important to skating development for any level! There will also be a demonstration for the second half of the class to show what a virtual session looks like with MSA. Please notify the Section office if you would like the link to attend.

PEI introductory classes *FREE
July 14, 15 and 21 from 7:30-8pm
These classes are for PEI skaters only, and will teach skaters basic terminology and exercises to ease the transition into the MSA group classes. Current MSA skaters will be online demonstrating, from elite level all the way to development levels, to share a variety of skill levels and progressions of the exercises. Please email the Section office to receive the class link.

How it works
Notify our Section office (skatecanadapei@gmail.com) that you want to join so you can get your login password. Join classes that work with your schedule and at the end of the month, MSA will invoice you for the sessions you attended. You can submit your invoice to Skate Canada PEI Section for a 50% funding subsidy for this program offering.
Cost
Skate PEI is offering an information session with MSA staff and 3 introductory classes at no charge. MSA fees will apply to your customized program attendance.


Download one page overview with July schedule and fees here

Any questions, please contact Kristen at the Section Office: skatecanadapei@gmail.com